Az Datacom's
Cloud VoIP assures high availability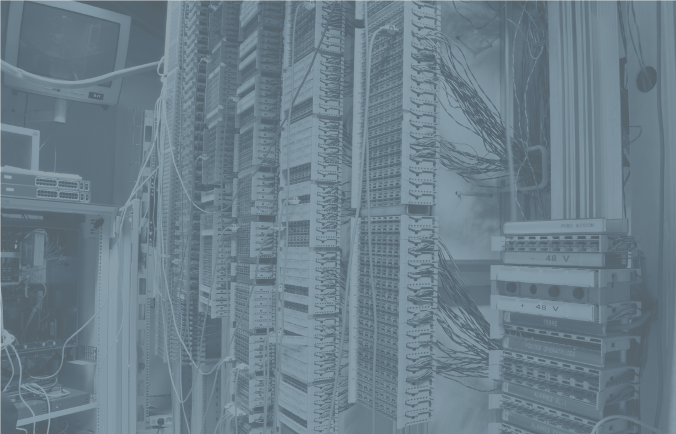 8 Questions to Ask When Assessing Cloud Communication Providers
Cloud communications clearly offer superior advantages over traditional PBX. But not all cloud communications providers are alike. It's essential to look beyond features and functionality. Here are eight topics to ask a cloud communications vendor about.
Security and compliance: Do they offer third-party validated compliance with standards such as PCI-DSS, FISMA, HIPAA? How do they secure communications?




Global coverage: Where are their data centers located and do they provide geographic redundancy? In which countries do they provide international local, toll-free, and local number porting services? When employees travel internationally, how are calls routed to ensure optimum quality and lowest lag time?




Reliability: Can they offer a service level agreement (SLA) for a minimum of 99 .99% uptime with financial backing?




Call quality: Can they guarantee a minimum call quality of 3 .0 MOS (mean option score) over the public Internet or over MPLS?




Deployment: What is their average time to deployment?




End-to-end communications: Do they offer the full breadth of capabilities you need across phones, contact center, unified communications, conferencing and mobility?




Application integration: Do they offer out-of-the-box integrations with CRM and other business productivity tools?




Analytics: Do they offer more than just Call Detail Records? Do their analytics tools include interactive dashboards?



How Your Legacy PBX Puts Your Business At Risk
Your traditional PBX has served you well. In all likelihood, it's already paid for. So you have a certain incentive to stick with it. That may seem like a safe choice on the surface. After all, changing your communications system is a significant undertaking and entails a certain amount of risk. However, it may be far riskier to stay with an out-of-date and under-performing on-premises PBX
Losing ground to competitors with superior communications capabilities—just imagine what your outdated communications say about your business




System outages and unplanned downtime that harm your business, reputation, and profitability




Inability to replace critical components as dated technology reaches end of life

High upgrade costs associated with keeping server environments up to date
However, the most potentially damaging issue with your legacy PBX is that it just can't keep pace with soaring demand for innovative communications. Communication technology is changing rapidly. So are expectations for your employees and customers. Ease of use and rich features are the order of the day.

Trying to wrestle new functionality from your old PBX is a costly and unending struggle. Next generation on-premises converged communication systems are more adaptable than their predecessors, but they can cost millions of dollars. Compared to cloud communications, however, they're prohibitively expensive. And they still lack the agility, functionality, and hassle-free advantages of cloud alternatives.

Increasingly, companies from small businesses to global enterprises are embracing cloud communications. Adoption is projected to grow at a rate of 25-30% a year between now and 2020, according to a 2015 Frost and Sullivan report. Cloud communications, also known as hosted voice over IP (VoIP), are prized for their adaptability, elastic scalability, reliability, and cost efficiency. Moreover, compared to other options, they can accommodate the broadest range of communication needs, including business phone services, collaboration, contact centers, unified communications, and mobility


To find out more, contact Az Datacom today.

(623) 688-TECH